Fit, Strong, & Confident: Your Ultimate Full-Body Workout now 50% Off
MaxiClimber Classic burns more calories in 10 minutes than any other machine
List Price $299
Special Price $149
Maximum Workout
in Half the Time
A full-body
workout
HIIT will help you burn
more calories
Virtual Coaching
on-demand
HIIT will help you burn more calories
Studies have shown that high-intensity cardio raises your metabolic rate to the point where you continue to burn calories even after your session. An independent study showed that MaxiClimber can help you burn up to 45% more calories after your workout than traditional Cardio.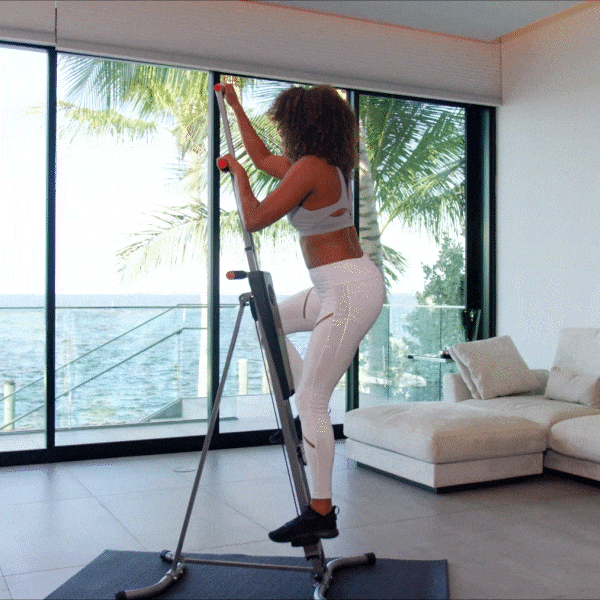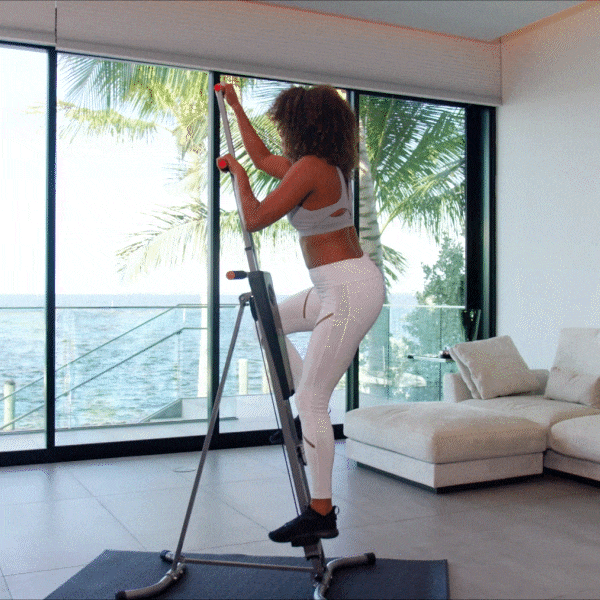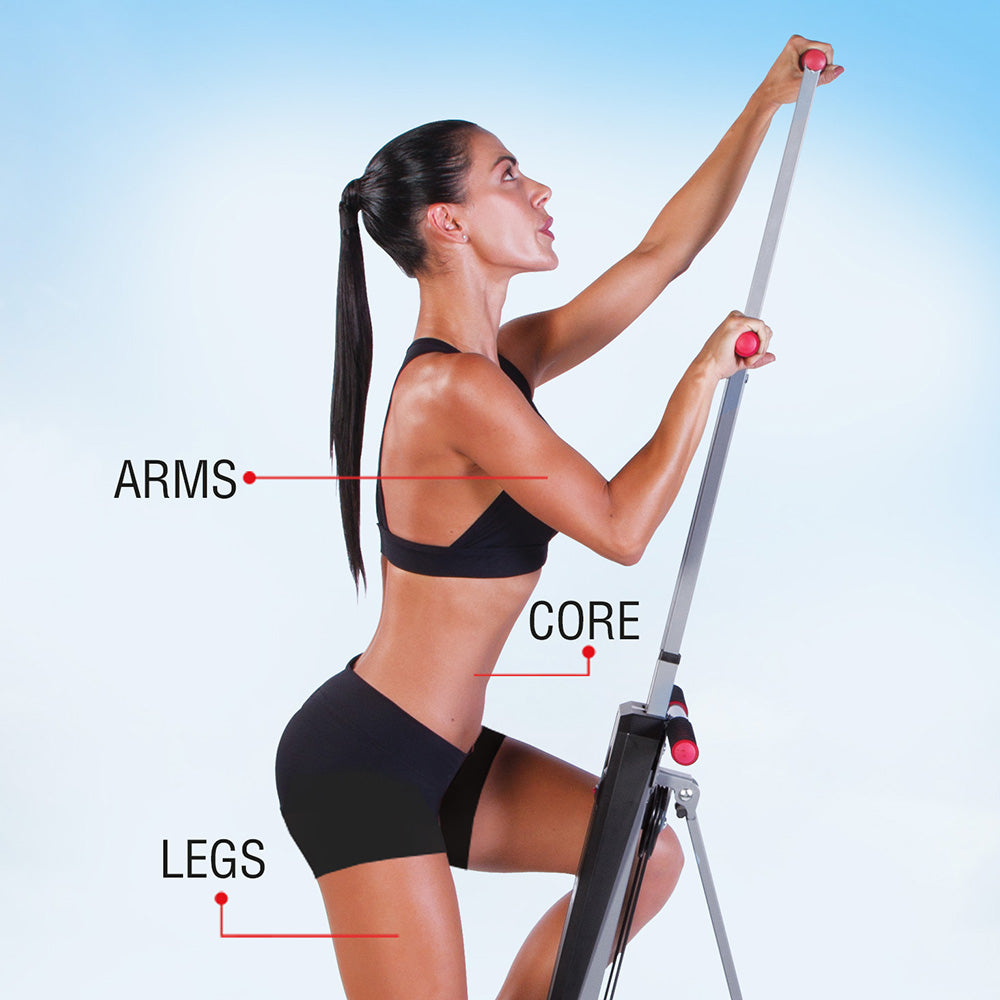 Engage more muscles than traditional cardio machines
By targeting the upper body, lower body, and core simultaneously, MaxiClimber can skyrocket calorie burn and muscle toning, and with 12 levels of hydraulic resistance, MaxiClimber is ideal for all fitness levels.
Maximum workout in half the time
The idea of working out can feel overwhelming, especially when we feel pressed for time and can't seem to achieve results. With MaxiClimber, you burn 2x more calories than regular "horizontal" machines like the treadmill or stationary bike. That means less time and better results!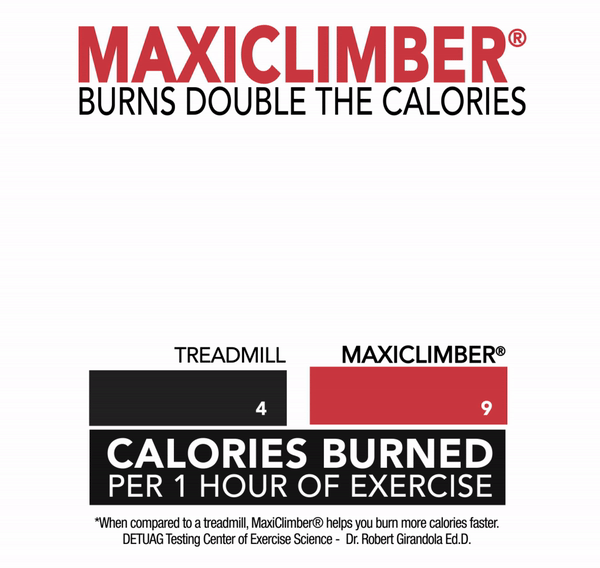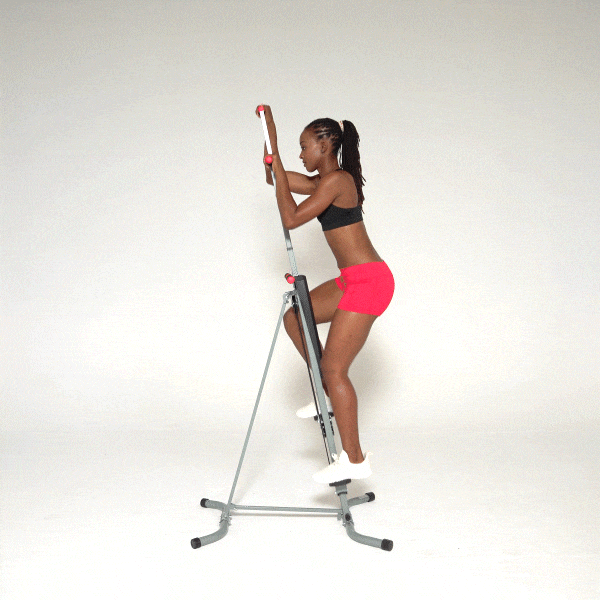 No risk of injury from high impact movement
Unlike the treadmill, MaxiClimber gives you an intense and full-body workout allowing you to improve your cardio and strengthen your muscles without added stress or pressure on your joints.
FREE MaxiClimber Fitness App
Experience the motivation and efficiency of instructor-led climbing classes from the comfort of home. Stay connected and engaged with the FREE MaxiClimber Fitness App, featuring bluetooth connectivity with Apple and Android devices.

Take the 21-Day challenge, follow the meal plan, and track your progress. Our fitness instructors will lead you every step of your climb, pushing you to reach greater heights.
Here's what you'll get with your order!
A great addition to your home gym. With a small footprint, MaxiClimber fits in small spaces and folds away for easy storage, Get a Full-Body Workout no matter the space.
MaxiClimber Classic
MaxiClimber provides a full-body workout that combines weight resistance, muscle toning, and aerobic exercise in one low impact move suitable for all fitness levels and from the comfort of your home.
Isometric non-stick grips
Ergonomically designed for all body types
Digital calorie and step counter
Folding design for easy storage
Maximum User Height 6.2 ft
Weight Limit up to 240 lbs
90% pre-assembled
Buy Now, Pay Later with
Free MaxiClimber Fitness App
Your personal fitness coach on-demand
Live Coach-led Classes
Jump into our live routines today!
Don't Just Take It From Us, See What Our Customers Say
Patrick K.
The MaxiClimber was very easy
The MaxiClimber was very easy to put together. It is easy to move and store when we need to get it out of the way. And it will kick your butt! Man, what a great workout....I can only last about 15 minutes right now at setting 4. It is definitely worth the investment.
Stacey M.
Should have purchased sooner
I don't know why I waited, I should have made the purchase sooner !! It is perfect. Everything arrived, took 5 minutes to set up, and love the app ! It is a struggle getting up to 30 minutes, but I can do 20 so far. The best machine. I feel like I have slimmed down a bit and with compliments from my coworkers I know I am doing something right!!
Kelly K.
Love my Maxiclimber!
Its a full body workout in just minutes. I don't have a lot of extra time. Busy mom of 4. Its perfect for those with super busy schedules. I've noticed a difference in my body & the way a feel. I've lost 3 lbs this month. I use it about 3x's a week. 5 minutes a day. It will ONLY take 5 minutes or less! Lol!
Molly
Love love it!
As soon as it came I opened it up right away. It's been awesome so far, I feel the burn every time! This is exactly what I needed. I can never work out so long I just don't have the patience. And since this is so fast acting it's perfect for me!
Total Satisfaction Guarantee
If for any reason, you are not satisfied with one of our products or if one of our products does not perform to your satisfaction within the first 30 days of your purchase, you are entitled to an exchange or a refund.
What is the MaxiClimber and how does it work?
MaxiClimber is a vertical climber that combines calorie-burning cardio with muscle toning moves for a full-body workout.
What is the maximum user weight for MaxiClimber?
- The minimum height for the MaxiClimber Classic is 4'9" ft.
- The minimum height for the MaxiClimber XL-2000 is 4"11"' ft.
Can I adjust the height?
Yes, MaxiClimber features adjustable height.
Is MaxiClimber safe for all ages?
Yes, one of the many benefits of MaxiClimber is that it is a low-impact exercise, making it safe for all ages and fitness levels.