Why MaxiClimber
MaxiClimber is the revolutionary vertical climber that combines weight resistance, muscle toning, aerobic exercise and calorie-burning cardio for a full-body workout that will target all major muscle groups to reach maximum fat-burning potential, all in the comfort of your home.

The result? More fat burned, leaner muscle tissue, and a healthier you. Download our free app and enjoy coach-led online classes, costume designed to guide you step by step on your fitness journey.

Discover why MaxiClimber is revolutionizing home-fitness, offering a Full Body Workout platform that fits the needs of everyone in your family.
Muscle is the Best Fat-Burning Machine
One of the best ways to burn calories while doing nothing at all is to have lean muscle tissue! In order to build lean muscle, you need the appropriate resistance. MaxiClimber adapts to your needs, allowing you to take control on your own terms… and on your time.
Muscle is the Best Fat-Burning Machine
* Maximum Movement

Lose weight and tone muscles simultaneously
* Targeted Design

Based on the principles of HIIT to maximize fat burning
* Low-impact movements

Perfect for beginners, athletes, or those with prior injuries
* Compact

Ideal for small apartments, basements, patios and garages.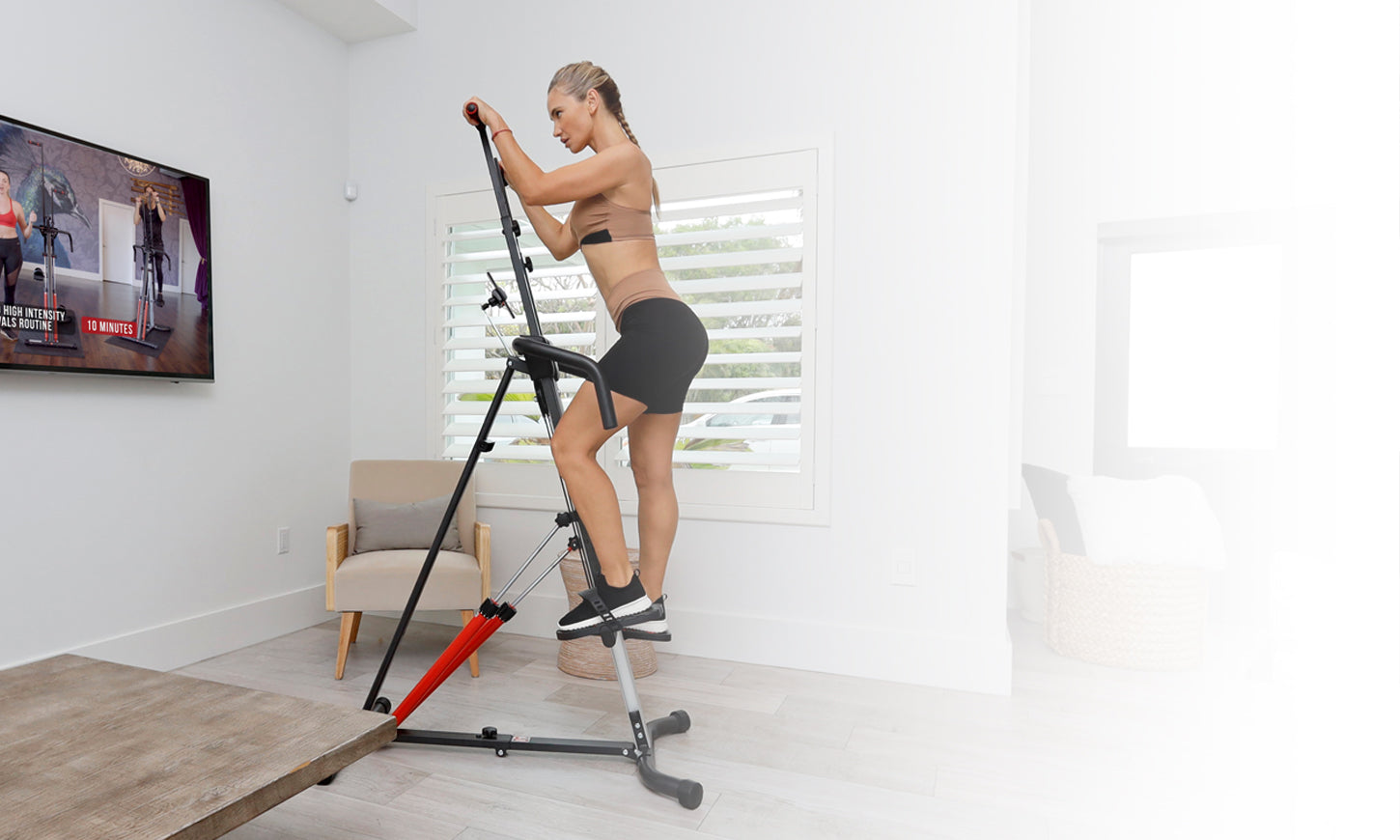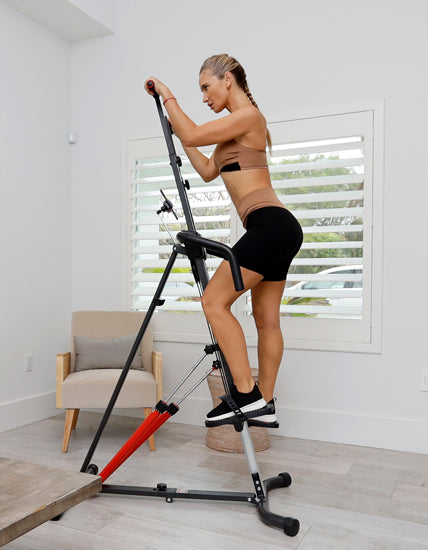 Double the Results: Burn Fat, Tone Muscle Simultaneously
Get ready to climb your way to fitness success: MaxiClimber provides you with an adjustable workout platform to increase intensity and results.
Cardio Meets Resistance Training
MaxiClimber has been shown to effectively burn more calories and support muscle toning with its unique design. By targeting the upper body, lower body, and core simultaneously, MaxiClimber can skyrocket calorie burning and lean muscle building. Every MaxiClimber workout combines fat-blasting cardiovascular training with muscle sculpting resistance training. You can choose from several levels of resistance as you perform an effective and fun climbing motion. Best of all, there's no risk of injury from high impact movements such as running or jumping.
FREE HOME
DELIVERY OVER $150