MaxiClimber works all major muscle groups. Get cardio + muscle toning in one machine.
Get Ready To Climb Your Way To Fitness Success
MaxiClimber provides you an adjustable workout platform to increase intensity and results.
Maximum Movement
Lose weight and tone muscles simultaneously.
HIIT
Based on the principles of interval training to maximize fat burning.
Health & Mind Focused
For better mental health, improved mood and cardiorespiratory function.
Low-Impact
Perfect for all fitness levels, and those with prior injuries.
High-Intensity Interval Training (HIIT)
If you want to maximize your weight loss, you need to build more lean muscle. You will do this by using the right combination of resistance training and short-term, high-intensity cardio workouts. The high-intensity nature of MaxiClimber produces superior results. Studies show that if you want to see incredible fat-burning results in a fraction of the time, HIIT is the way to go.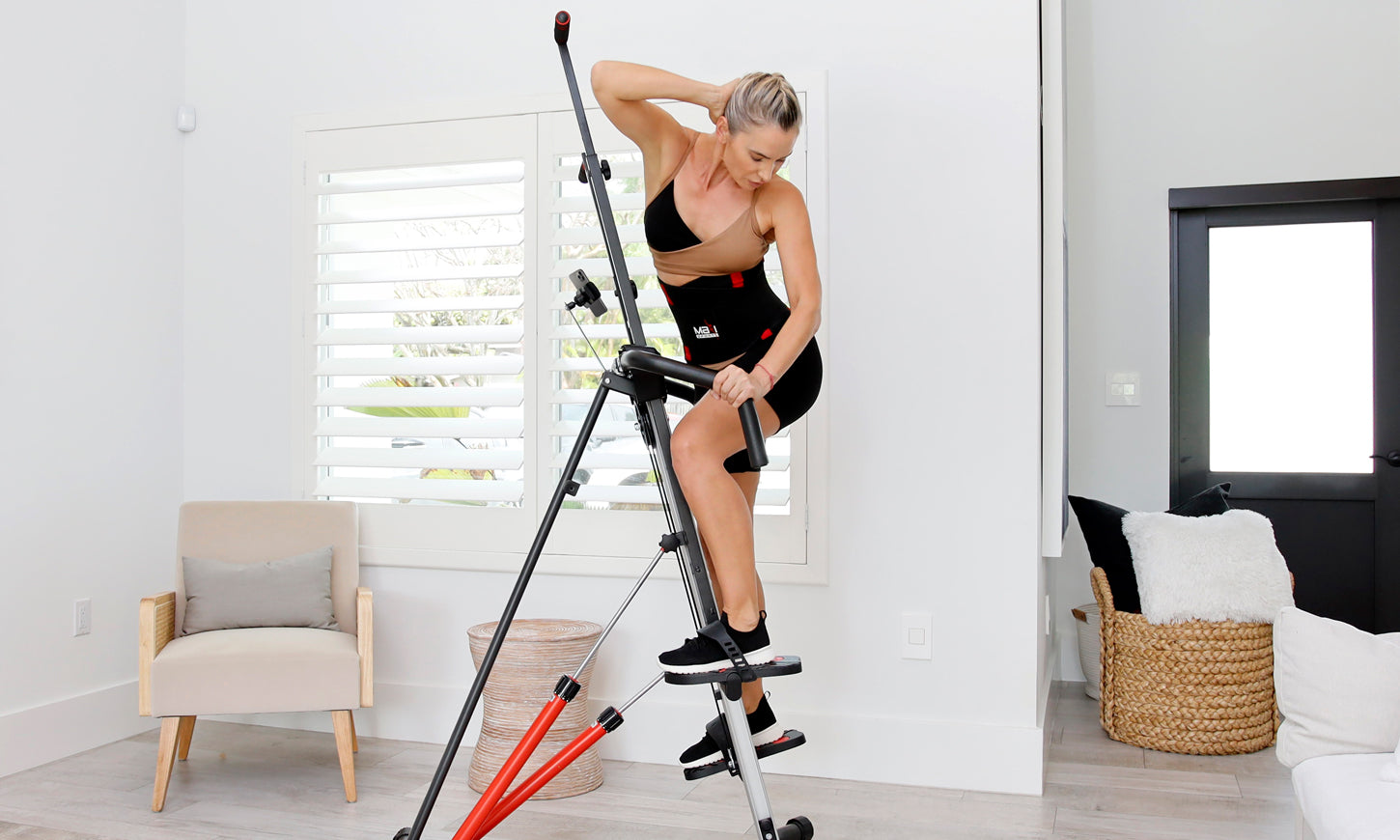 Burn More Calories, Get Better Results
If your goal is to get lean, MaxiClimber has been proven to burn double the calories than many conventional fitness machines including the treadmill and stationary bike. Studies show that just 15 minutes per day, 5 days per week is all you need to see incredible results. Experience the proven benefits of MaxiClimber for yourself!
Muscle is the Best Fat-Burning Machine
One of the best ways to burn calories is to have lean muscle. In order to build lean muscle you need the appropriate resistance. MaxiClimber combines resistance training and aerobic exercise for a full-body workout that is scientifically proven to build lean muscle and burn fat at the same time.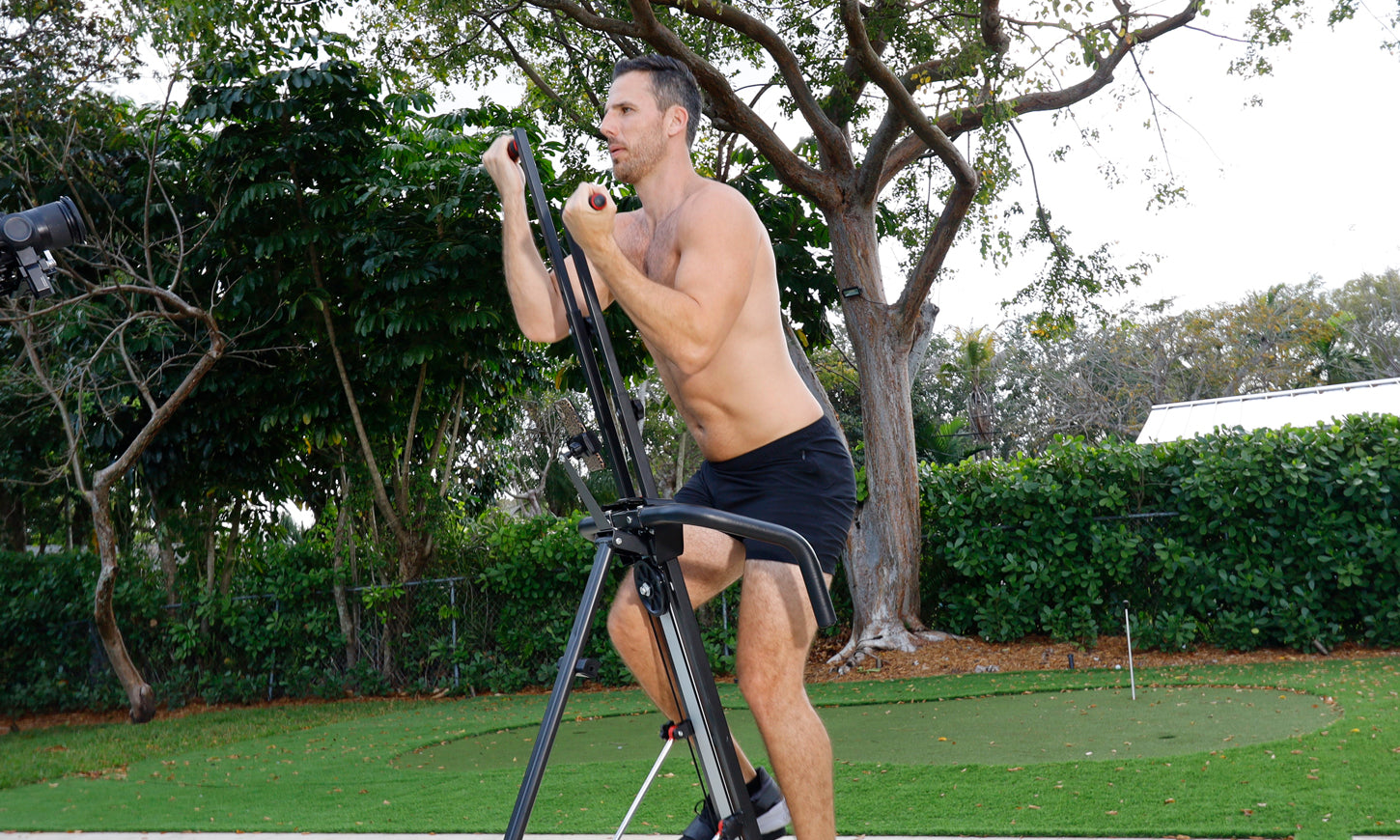 Resistance and Balance
Just because it's low impact doesn't mean it's easy. Get your heart rate up and enjoy burning lots of calories without going high impact and risk free of injury. Low impact workouts focus more on strength, stretching, balance, and alignment than burning calories and building power. With MaxiClimber you get an all in one solution.
FREE HOME
DELIVERY OVER $150
FREE MaxiClimber Fitness App
Experience the motivation and efficiency of instructor-led climbing classes from the comfort of home. Stay connected and engaged with the FREE MaxiClimber Fitness App, featuring bluetooth connectivity with Apple and Android devices.

Take the 21-Day challenge, follow the meal plan, and track your progress. Our fitness instructors will lead you every step of your climb, pushing you to reach greater heights.
Total Satisfaction Guarantee
If for any reason, you are not satisfied with one of our products or if one of our products does not perform to your satisfaction within the first 30 days of your purchase, you are entitled to an exchange or a refund.