Solve Home Gym Issues with MaxiClimber
Posted by MAXICLIMBER FITNESS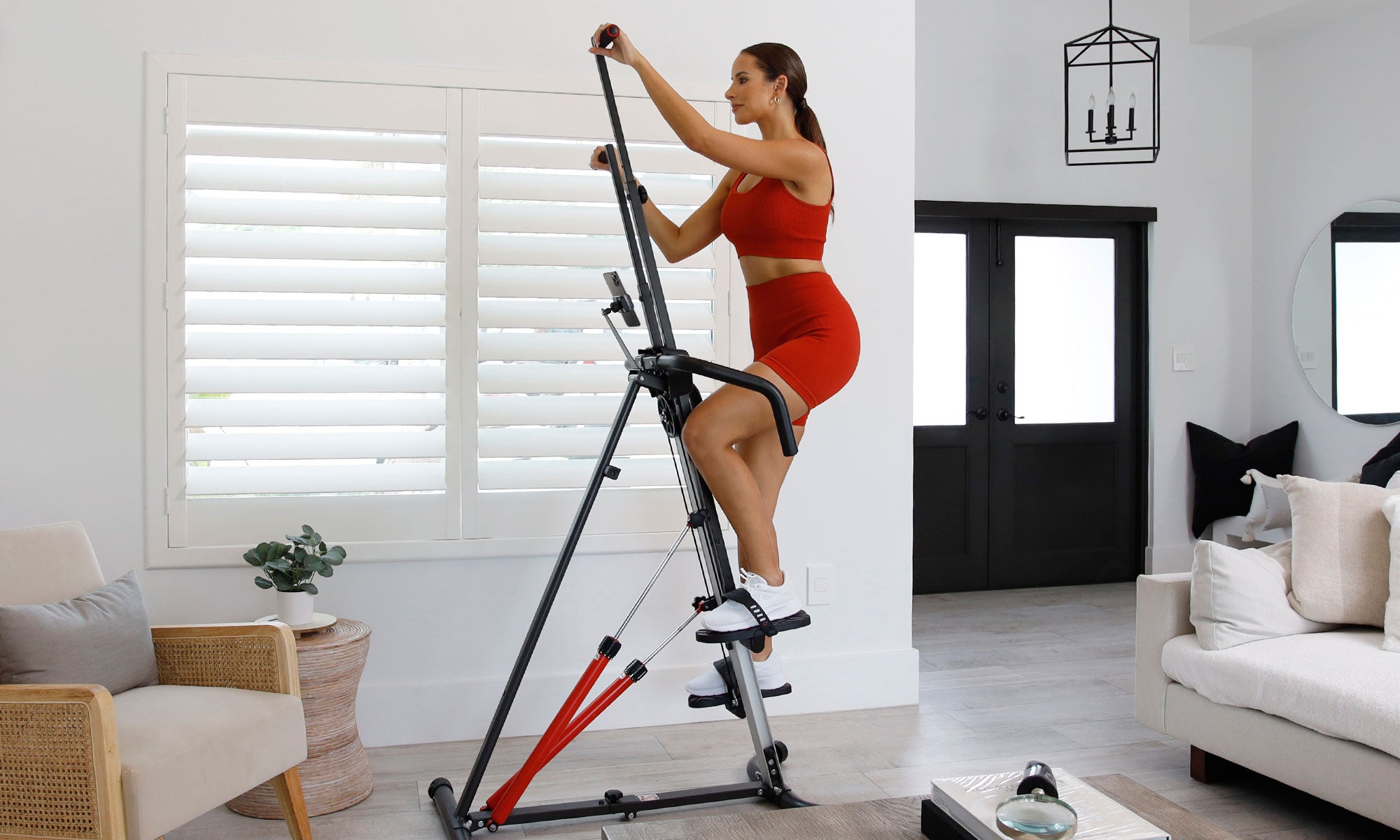 How to Minimize Your Home Gym while Maximizing Fitness
There are many benefits to having a home gym in your house or apartment. One of the best parts of having a home gym is the flexibility and convenience it offers. If you have exercise equipment in your home, you don't have to spend extra time commuting to a gym and can work out on your own time. You also save money on a gym membership. 
While there are many pros to having a home gym, there are also some issues that you might run into along the way that can make working out effectively more difficult. Luckily, these problems are easily avoidable with the right preparation — and the right equipment. The best way to maximize your fitness efforts and improve fitness abilities is to set up the best home gym possible in the first place and minimize all of these home gym problems. 
Read on to find out some potential issues that can come along with having a home gym and how MaxiClimber can help you avoid all of them.
Potential Home Gym Issues
Having a home gym is a great way to improve fitness and manage workouts when you have a busy schedule. That being said, there are issues that can crop up when you're setting up and using your home gym over time that can make your fitness efforts less effective. Here are some problems that can result when dealing with your home gym:
Solve Home Gym Problems with MaxiClimber
Even though there are some problems that can arise when using a home gym, that doesn't mean that you can't still make the most of working out at home and use your home gym to improve fitness. An effective home gym starts with a great piece of at-home workout equipment to serve as the star of your fitness space. There's no better choice for this than MaxiClimber. Here are the ways MaxiClimber solves common home gym problems:
Maximize Fitness with MaxiClimber
When you choose the right products for your home gym, you'll be rewarded with all of the pros of working out at home and none of the cons. When you have a home gym, you get to fit in workouts when you have an opening in your busy schedule — not when the local gym is open. You get to skip paying expensive membership fees and wasting gas on trips to the fitness center. Even better, when you choose MaxiClimber for your home gym, you won't have to worry about any potential downsides of having a home gym like workout boredom, high setup cost, clutter or ineffective workouts. 
MaxiCimber helps minimize all of the most common home gym issues while maximizing your fitness efforts. MaxiClimber allows you to work out your entire body all at once from the comfort of your home. With MaxiClimber, you'll be able to meet all of your workout goals and improve fitness. Whether your main objective is to burn fat, focus on toning your muscles or challenge yourself with a dynamic HIIT workout, MaxiClimber has you covered.
Choose MaxiClimber today for your home gym to maximize and improve fitness!