How to Choose the Best Thing to Eat After a Workout
Posted by ABIGAIL SIERRA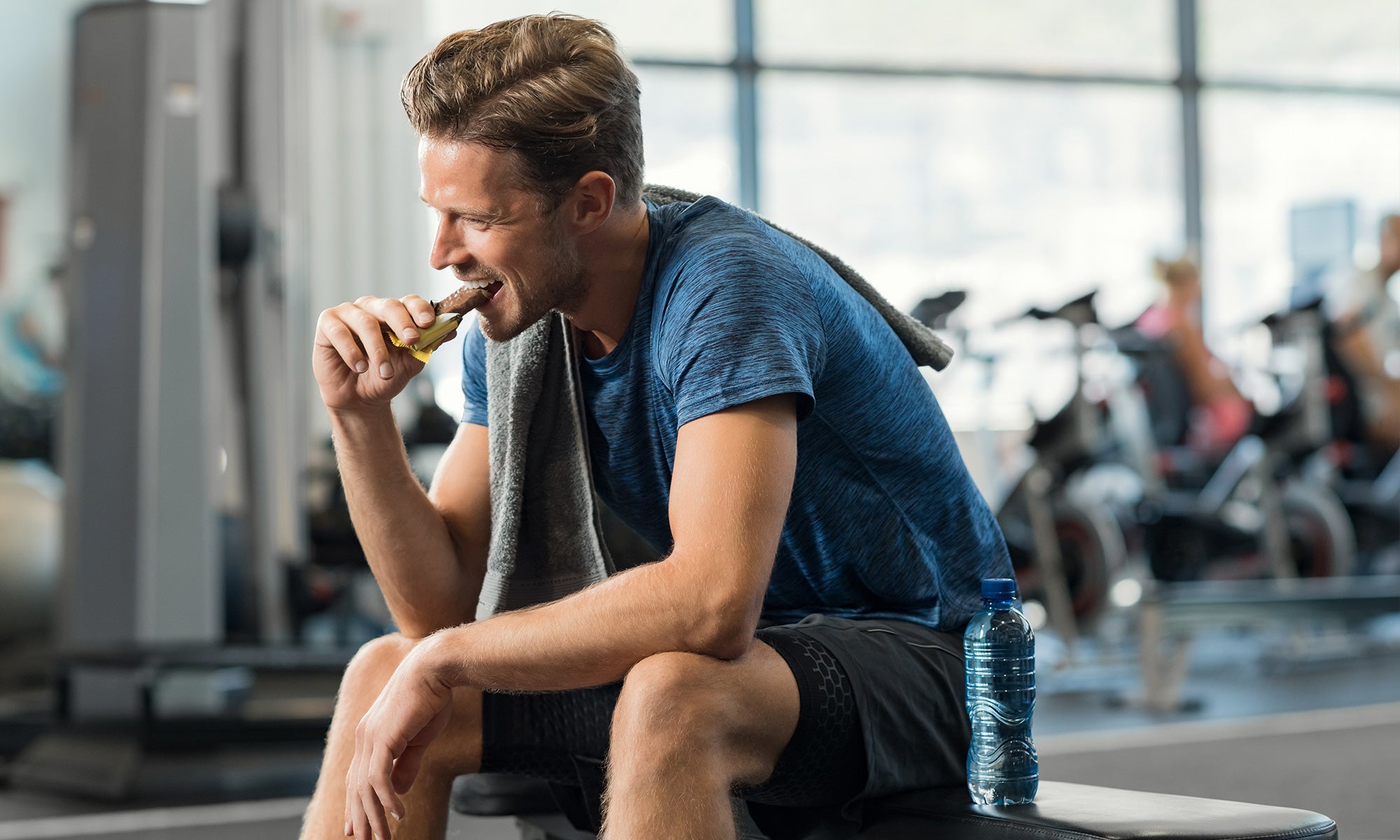 How to Choose the Best Thing to Eat After a Workout (and Why It's Important)
You've done the hard work, and now it's up to you to give your body the TLC it really needs. No matter if you're strength training, hitting up
MaxiClimber
or trying another cardio workout at home, you must fuel your body within 45 minutes of exercising to repair muscles and aid in recovery. And yes, this is in addition to your pre-workout meal that gives your body the energy it needs in the first place. While it might be easy to munch on some chips or a sugar-filled protein bar as you travel home from the gym, there are other healthier, muscle-building options out there. We went straight to the experts — dieticians, nutritionists and weight loss coaches — to round up the best things to eat after a workout, giving you a range of snack and meal ideas that'll make the most of your time at the gym.
Why It's Important to Eat After a Workout
Food and exercise go hand-in-hand. It's simple: If you really want to see the results you're working so hard for, you need to pair the right exercise with the right food. When you're working out, your muscles deplete their glycogen stores for fuel. That means, after your workout, your body is trying to repair muscle proteins by rebuilding its glycogen stores; if you don't fuel your body with the right foods, then it won't be able to complete the job correctly. With a combination of proteins, carbohydrates and fats, your body will be better able to decrease muscle protein breakdown, increase muscle growth, restore glycogen stores and recover faster.
The Best Thing to Eat After a Workout
Whether you're strength training in the gym or doing a cardio workout at home on your MaxiClimber, you still need to nourish your body with protein-building foods within 45 minutes of getting your sweat on. Ideally, you should eat a mix of proteins, carbohydrates and fats to refuel your body and repair your muscles. But if you're eating after a cardio workout, Gabby Geerts, RD at
Green Chef
recommends that you eat a higher ratio of complex carbs to protein. "This will ensure the maximum amount of glycogen will be produced and replaced in the muscle tissue," she explains. Geerts suggests eating foods with healthy carbohydrates, like bell peppers, carrots, cucumbers, apples, oranges, bananas, whole-wheat toast, and hummus to nail the ratio. Find clever ways to balance them out with proteins: She's a big fan of eating an apple with peanut butter, carrots with hummus and whole-wheat toast with a half of a banana after a cardio workout. There are so many food combinations to try, though. We turned to other nutritionists and dieticians for their post-cardio workout food recommendations, which include:
Avocado Toast: "Avocado toast with seeds is a simple post-workout snack that will replenish your body with carbohydrates, protein, and a variety of important minerals and vitamins, including magnesium, potassium, riboflavin, folate and vitamin C. Add a pinch of Himalayan pink salt to your avocado toast to help replenish electrolytes if you engaged in a workout that extended beyond an hour," says Serena Poon, a celebrity chef and nutritionist.
Eggs with Veggies: "The egg provides you with the protein you need, and the veggies supply your body with carbs for energy," says Stephanie Mansour, a weight loss coach.
Sweet Potato Egg Hash: "Sweet potatoes are a good option for someone who might be eating grain or gluten-free diet, but who still wants to replenish their energy post-workout. Eggs supply a dose of healthy protein as well as additional health benefits. Eggs also contain important vitamins and minerals such as vitamins B12 and D, magnesium and folate. Add some fresh vegetables to the mix to incorporate antioxidants and healthy phytonutrients into your post-workout refuel," Poon explains.
Since strength training is even more taxing on your muscles, you need a higher ratio of protein to complex carbs for rapid recovery and repair of muscle fiber tissues that have been broken down. "Protein also helps provide the necessary amino acids for building new muscle tissue," Geerts tells us. If you're not sure exactly what this means to you and your body, then follow
Risa Groux
's, a functional nutritionist, rule of thumb. You need "approximately .20 grams of protein per body weight to optimize muscle recovery. For example, if you weigh 150 pounds, you would need to ingest 30 grams of protein which could come from four ounces of cooked chicken or beef or approximately 1.5 cups of lentils," she explains. So, what exactly should you eat after strength training at the gym? Geerts suggests centering a meal of lean proteins, including eggs, peanut or almond butter, tofu, chickpeas, plain low-fat Greek yogurt, grilled salmon or baked chicken. Here, find two other easy snack ideas to give your body just what it needs to recover:
Protein Shake: "A protein shake or power smoothie can be the perfect rehydrating post-workout meal. Your body needs protein to repair muscles and increase strength. However, healthy fats and sugars can also be helpful after working out. Adding peanut butter or almond butter is the perfect way to give your body that extra boost after a tiring workout," Monsour explains.
Greek Yogurt Parfait: According to Mackenzie Burgess, RDN, registered dietitian nutritionist and recipe developer at Cheerful Choices, Greek yogurt is a great source of protein that helps promote the recovery process after a strenuous workout. "To add some healthy carbohydrates into the mix, top with honey, 2-ingredient chia seed jam or homemade granola," Burgess tells us.
While food may be top of mind, don't forget to hydrate. Water is the most important building block after any (and every) workout. For any particularly strenuous activities (ya know, 30 minutes on your MaxiClimber), make sure that you incorporate electrolytes into your post-workout snack. While you can always get electrolytes through sports drinks, they are also found in many foods, including leafy green vegetables, bananas and other high-potassium foods, nuts, nut butter, beans, lentils and anything with a dash of salt.
What You Shouldn't Eat After a Workout
Basically, you're in the clear as long as you can stick with basics: proteins, complex carbs and healthy fats. You may, however, feel tempted to down a sugary-sweet protein bar after you step off your MaxiClimber because, hey, you worked hard for it. Several foods don't properly nourish your body, making recovery even more difficult. Here's what you should skip after strength training or a cardio workout at home:
Oily, high-fat foods: Eating too many fats can slow down your digestion after a workout. Stick with good-for-you fats, like avocado, and stay away from anything too oily or greasy.
Red meat: Chicken breast and salmon are the way to go if you crave meat. Red meat slows down metabolic function, which may derail your overall results.
Coffee: Always remember to hydrate before you caffeinate. Drinking coffee will dehydrate you even more, so it's best to stick with water until you're feeling back to normal.
MaxiClimber and a Healthy Diet: The Perfect Combo
After working up a sweat and challenging your body on your
MaxiClimber
, you cool off in your kitchen with a nutritious snack or small meal. By putting these two habits into your daily routine, you improve your overall health, happiness and fitness. No matter what wellness goals you have for yourself — toning, losing weight or gaining strength in making smart choices — a balanced diet and
MaxiClimber
help you achieve them.