HIIT Exercises with MaxiClimber
Posted by MAXICLIMBER FITNESS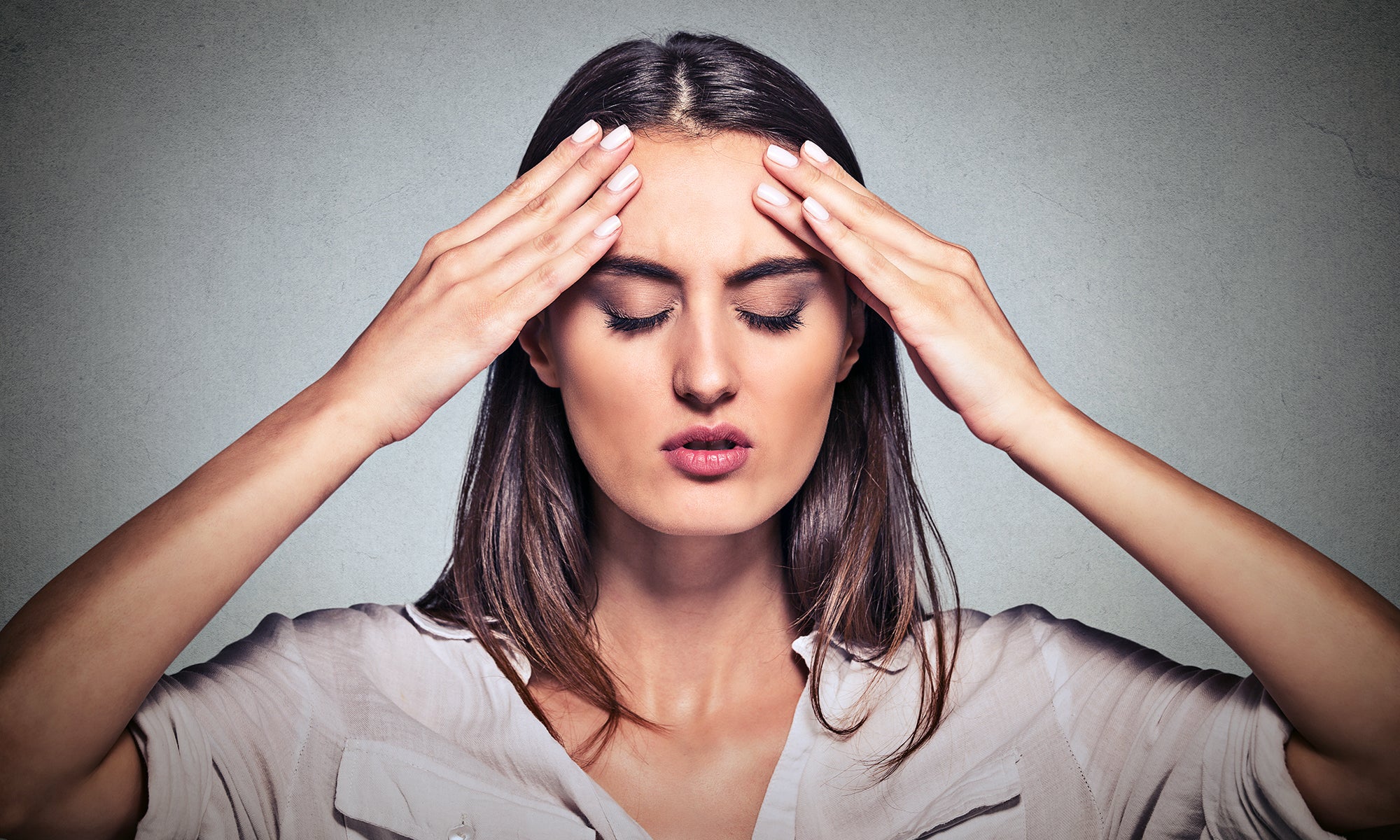 4 MaxiClimber HIIT Exercises That Help You Push Through a Bad Day
A busy day can quickly turn into a bad day. Whether you've spent all day at home with your kids without a minute to yourself or holed up in the office for hours working on meeting a big deadline, it's important to find time to give yourself a break now and then. Both your mental and physical well-being can benefit from taking some time to yourself, even for a brief workout session. 
Taking a break often sounds easier said than done when it comes to a calendar packed with work and family obligations. The idea of finding time to exercise can seem so overwhelming that it's hard to muster any workout motivation at all. When you have the right workout gear at home, that doesn't have to be the case. 
With an at-home exercise machine like MaxiClimber in your home gym, you can enjoy all the benefits of effective exercise without even needing to leave the house. In fact, all you need is ten spare minutes to fit in a great workout with MaxiClimber. 
When you're hoping to fit in at-home workouts on a busy schedule, HIIT exercises are a great choice. These exercises help you make the most of the little time available to work out. Read on to find out everything you need to know about HIIT exercises and five examples of ones that are easy to complete with MaxiClimber.
What is HIIT Exercise? 
In recent years, HIIT exercises have remained a consistently popular fitness trend. They're touted for their effectiveness and for their time-saving capabilities. What exactly are HIIT exercises? The HIIT in HIIT exercise stands for high-intensity interval training. These fitness sessions are broken into different periods, or intervals, of varying intensity. 
Shorter intervals of high-intensity exercise are interspersed with longer intervals of lower-intensity fitness or active rest periods. For example, one or two-minute sprints could be completed in succession with two to four-minute periods of jogging or walking. 
There are many reasons that HIIT exercises have remained such a favorite workout technique in the fitness world. HIIT exercises offer a wide range of benefits, including:
Burning Calories and Fat

— One of the biggest reasons

HIIT exercises

have attracted a wide fanbase is their ability to quickly burn calories and fat. Studies have found that HIIT exercises are able to burn more calories than other workouts performed with traditional exercise techniques. HIIT exercises can also burn calories and fat in less time than other workouts. If you haven't been seeing the results you want with traditional fitness methods and are losing workout motivation, it's time to give HIIT exercises with

MaxiClimber

a try.  

Increase Metabolic Rate

— According to research, the body's

metabolic rate

stays elevated in the hours following HIIT workout sessions. That means your body continues to burn calories at a higher rate than normal even after you finish exercising. HIIT exercises can be an excellent way to stimulate your metabolism and make sure it's hard at work even after you step off

your MaxiClimber

. Knowing what to expect from the time you devote to working out, like the lasting benefits of HIIT exercises, is one way to improve workout motivation.

Save Time — HIIT exercises are especially attractive to those looking to accomplish a lot in a short amount of time. You don't need to have a ton of free time available to make the most of HIIT exercises. That's because HIIT workouts can be as short as 10 minutes and typically last up to 30 minutes at the most. If you can find an extra 10 minutes in your day, you can complete an effective HIIT workout with MaxiClimber from the comfort of your own home. HIIT exercises are easy to squeeze into your schedule, whether you choose to work out early in the morning before everyone else wakes up, in the evening after others have gone to bed or even during your lunch break.
Cardio HIIT with MaxiClimber
If you're looking for a simple way to add HIIT exercises into your MaxiClimber workout schedule without making any big changes, this is the right option for you. Cardio HIIT with MaxiClimber involves making your MaxiClimber machine the star of your fitness session. The easiest way to create a HIIT exercise is to take a cardio workout and alternate between periods of high and low intensity. MaxiClimber's vertical climber machine provides an excellent cardio workout and can easily be used for a HIIT routine. 
For a 10-minute cardio HIIT exercise with MaxiClimber, simply alternate between 1-minute periods of moderate to intense exercise on the machine with 2-minute periods of easy, slow-paced exercise. For an extra challenge, you can try 2 minutes of moderate to intense exercise interspersed with 4-minute slower-paced periods.
HIIT Exercise Additions 
While it is possible to complete a HIIT workout routine using the MaxiClimber machine on its own, there are also ways to add variety to your HIIT exercises. If you're sick of the same old routine and feel your workout motivation waning, switching up your fitness program can help. You can use the MaxiClimber with various other simple, at-home exercises. Here are some exercises that make great additions to HIIT fitness with MaxiClimber:
Try HIIT Exercises with MaxiClimber
Commiting to a consistent workout routine is truly an investment in yourself. It pays off big time, both in the present and the future. In the long run, your physical and mental health can be expected to improve due to regular exercise. In the short term, a quick fitness session is a surefire way to turn a hectic, busy or bad day into a good day. Fitting in a workout doesn't just release feel-good endorphins — it also makes you feel good by virtue of having done something productive for yourself. If you have just 10 minutes to spare, you can count on having a daily accomplishment to look forward to in your MaxiClimber workouts. 
To make the most of your personal fitness investment, try out HIIT exercises with MaxiClimber. HIIT exercises are one of the best ways to make a huge impact on your fitness goals in a short period of time. Best of all, you can complete them from the comfort of your own home. Whether you choose to complete HIIT exercises with your MaxiClimber machine alone or in combination with exercises like jumping jacks or squats, you're sure to be able to find a routine that works for your fitness level, lifestyle and workout objectives. 
Try HIIT exercises with MaxiClimber today to give yourself the break you deserve while enjoying all of the benefits of HIIT fitness at home!